Hartman, Valeriano, Magovern & Lutz
Active In Our Community
2017 Youth Fun Day!  A great day spent volunteering at the Alvernia University campus.  
Our booth at the the Keystone Pork Expo/Poultry Progress Day in East Earl, PA.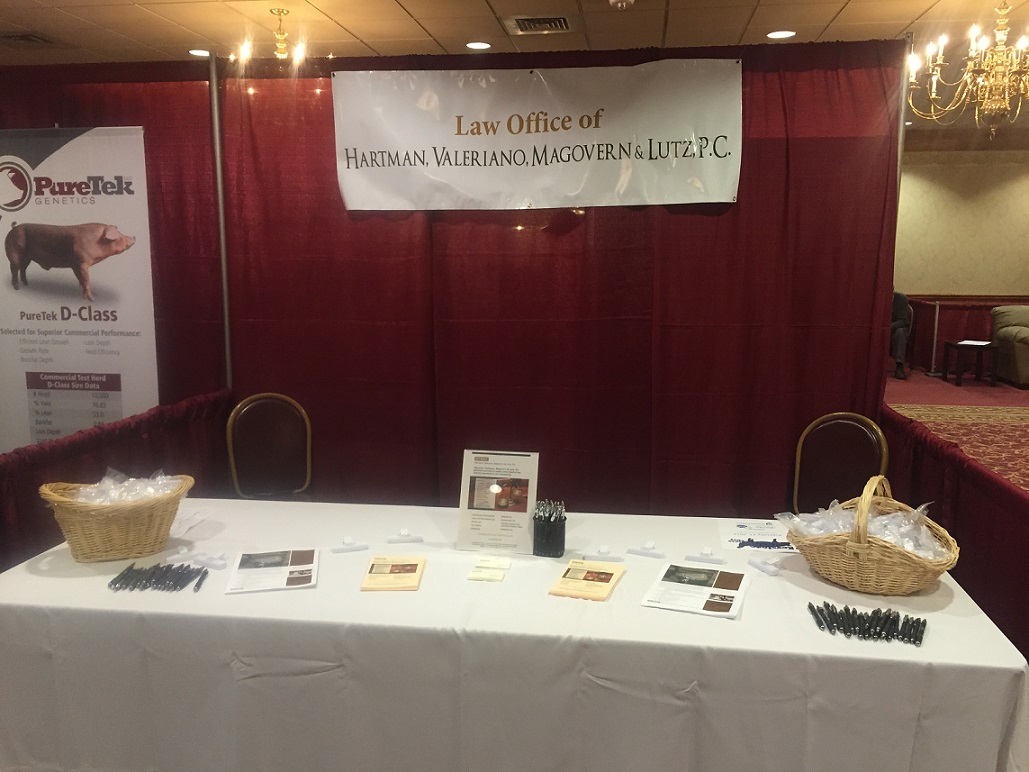 Our office staff providing and preparing a meal for the residents at the Opportunity House in Reading, PA.
Our firm sponsored and volunteered at Youth Fun Day, which is co-hosted by the City of Reading and the Reading Rec Commission. Approximately 200 students participated in team building and sports related activities.   
 Spirit of Giving Award
"Over the past 2 years many have walked with us to bring the Clare of Assisi House to a reality because they believe that women who have been incarcerated deserve to be treated with dignity and given a chance to succeed.  The "Spirit of Giving Award" was presented to Mr. Paul Essig, Esquire, whose guidance through the legal matters has been invaluable."
One of the Top Law Firms in the Lehigh Valley as published in Lehigh Valley Business – May 2015
Bob McWilliams Golf Outing
Our attorneys recently sponsored and participated in the Annual Bob McWilliams Memorial Golf Outing to benefit Muhlenberg Community Days and the Temple Halloween Parade.
Reading family welcomes Habitat for Humanity volunteers to new home
Two teams from Hartman, Valeriano, Magovern, & Lutz volunteered their time recently with Habitat for Humanity in the construction of a home on Perkiomen Avenue in Reading. The teams completed interior work by preparing for the carpeting and exterior work including clearing debris and completing a brick patio.
Reading Recreation Commission's Summer City Hoops League
Hartman, Valeriano, Magovern, & Lutz recently sponsored the Reading Recreation Commission's Summer City Hoops League, an inner-city Reading summer basketball program. Attorney Brett Fegely serves as Solicitor to the organization and attended the closing event. For more information, please see the Reading Eagle article.
Remembering those who served
Elizabeth Magovern, Shareholder of Hartman Valeriano Magovern & Lutz, recently placed flags on the graves of veterans at the Spangsville Cemetery in Oley, Pennsylvania. This was a community service project involving the Oley Legion and Cub Scout Pack 333. Elizabeth has been a Cub Scout den leader since 2008.
Contact Us
Call us 1-610-779-0772 or
email us here »